Meet the Superlative performers
These are some of the faces behind the Superlative Theater. And we're always interested in meeting new improvisers! Head over to our contact page and drop us line if you're curious about playing with us.
Artistic Director Michael Short has been performing improv and comedy for nearly 18 years. He's trained with such notable improv theaters as the Upright Citizen's Brigade, the Magnet Theater, the Annoyance Theater, and the Second City. In 2014, he worked for Second City Theatricals performing sketch and improv aboard the Norwegian cruise lines. He's excited to bring his experience to the improv community in the Hudson Valley.
Brian discovered improv with the local art and theater group Embark Peekskill. In summer 2018, he was featured as Juror #10 in Twelve Angry Men presented by YCP TheaterWorks. Brian appeared as Herman in Hendrick Hudson Free Library Theater's production of It's About Forgiveness in October.
Jillian has trained at UCB in New York City, where she learned the art of long-form improv. She has been a member of several indie teams, but got her start in Syracuse with Salt City Improv performing short-form improv comedy. She's excited to be able to play with both these styles and looks forward to sharing that excitement with the local community.

Carrie has trained in short-form improv with Hudson Valley Improv and continues to perform with them. She recently trained in long-form improv with Superlative Theater and loves playing with different styles of improv! Her career passion is learning through play—she's been a professional swim instructor /coach since 1999, holds an M.S.Ed in Elementary Education, and has taught children and adults in a variety of recreational and academic settings.
Jeff O'Leary is an improviser, actor and writer currently residing in Beacon, NY. Jeff received his improv training in Los Angeles at Second City and IO West, and in New York City at The Magnet and UCB. He has been a member of numerous indie improv teams, such as Goodnight Everybody and Jackson Trollop. Jeff is creator and star of his own improvised web series, Principal O'Leary, currently in production.
Elisabeth just recently discovered improv as a favorite hobby. She made her start by taking classes with ComedySportz in Buffalo, NY and later joined their Minor League short form performance troupe. She has since moved to the Hudson Valley and began exploring long form improv through Superlative Theater's classes. She is excited to join forces with the improv community here!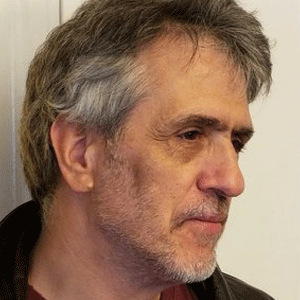 Tim Trewhella has performed with YCP Theater Works. A folksinger, he frequents open mics around the Hudson Valley. He still remembers his lines from when he appeared as Snug the Joiner/Lion in A Midsummer Night's Dream in seventh grade. For years he owned and operated TreatStation, a beloved retail store in Peekskill, and prior to that he worked as a newspaper reporter.